Choreography in Focus: Arnis by Ric Culalic
In 1998, Ballet Manila premiered Ric Culalic's Arnis. As its title indicates, it was inspired by the ancient Filipino martial art of wielding bamboo sticks which dates back to pre-Spanish colonial Philippines.
Culalic combined the fast and agile movements in arnis with the measured but graceful steps of dance in a unique tribute to the country's heritage. Using the pulsating music of Gabrielle Roth and The Mirrors, the choreography – punctuated by the sound of sticks hitting one another – is exhilarating, energetic and intense that it never fails to draw roaring applause when it comes to a rousing end.
"It's ingenious, it's original, it's very technical," sums up Ballet Manila co-artistic director Osias "Shaz" Barroso who was among the first batch of dancers to perform Arnis.
He recalls that it debuted unofficially in a BM show in Rizal Park but had its official premiere in the company's season production and Centennial offering Gabriela, OPM Atbp. at the GSIS Theater in 1998. The appeal of the all-male Arnis is proven by the fact that it has been brought on international tours to Russia, the United States, Korea, Scotland (Aberdeen), Cambodia and Vietnam, aside from numerous performances in local venues.
Through the years, Shaz has taught Arnis to several batches of BM danseurs. On its 20th anniversary this year, the sticks – and the steps – are being passed on to a new generation made up of Ballet Manila 2 dancers and trainees.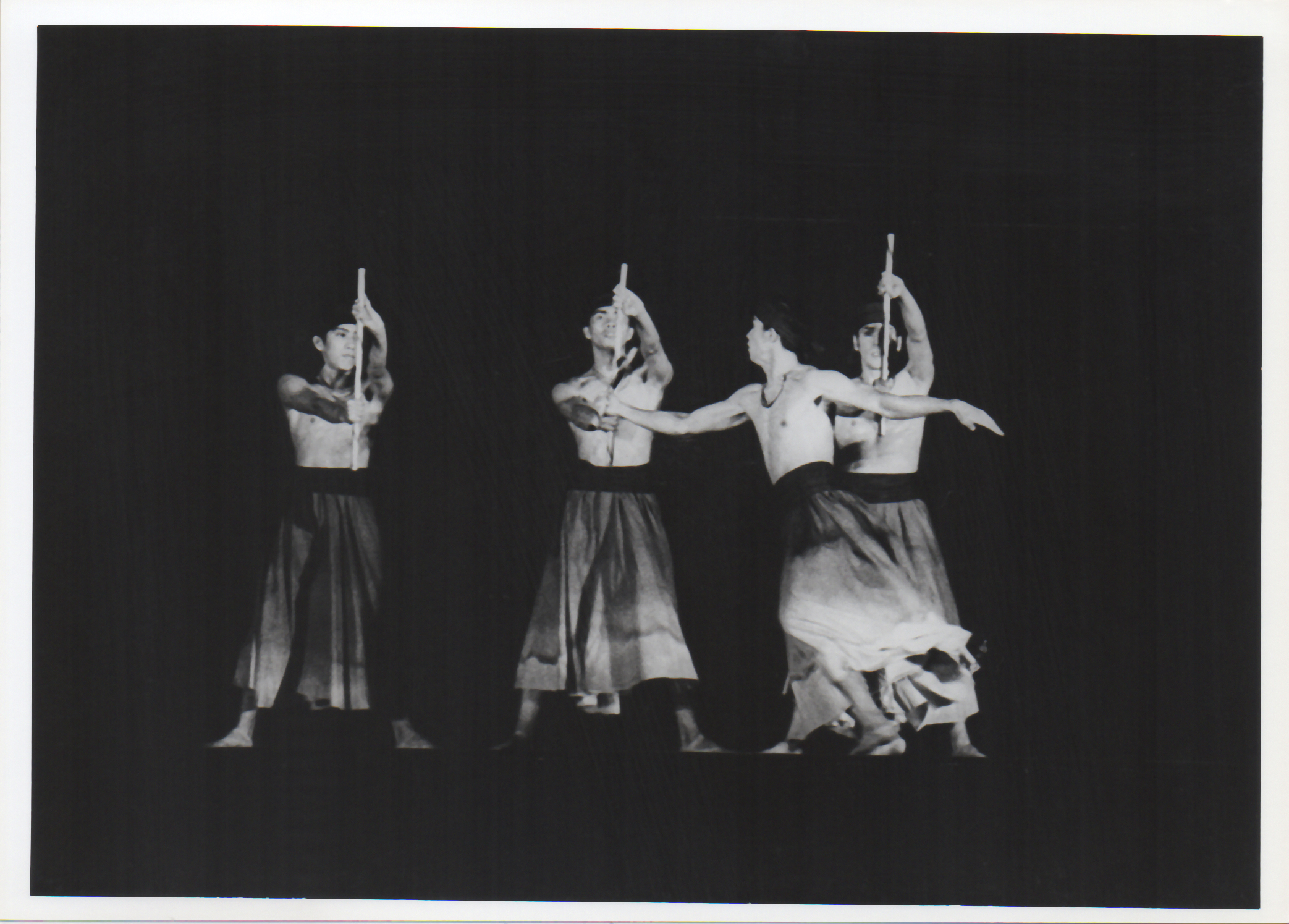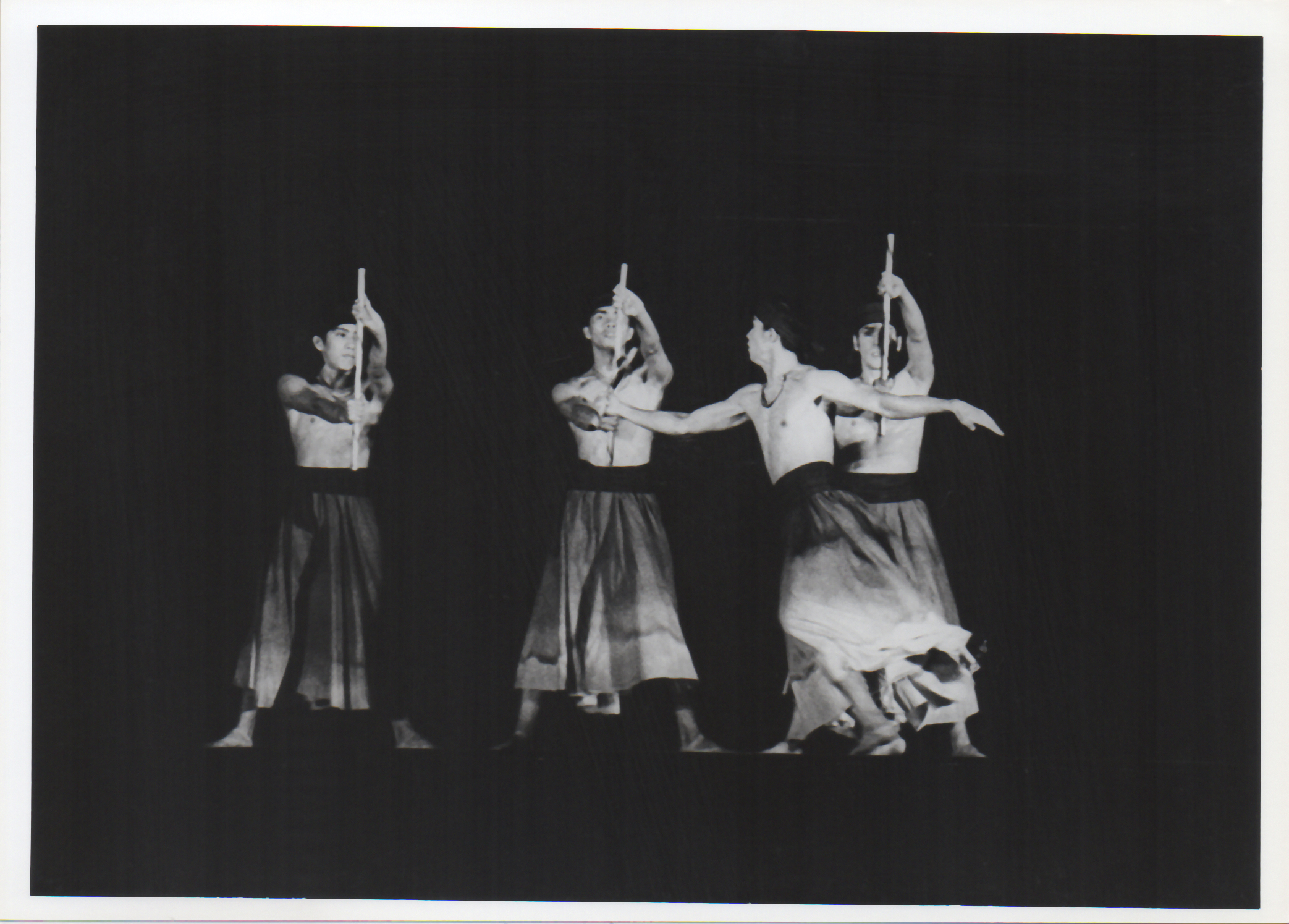 Energetic and intense are just two of the words often used to describe Arnis. Photos from the Ballet Manila Archives collection
"Arnis is not for the weak of heart!" Shaz cautions any newbie. "Every individual has his own personality. It is quite challenging to learn the choreography but in my experience, everyone was enthusiastic to learn it. What Arnis teaches them is not only technique and endurance, but dancing well together, as a team."
One thing Shaz reiterates about this Ric Culalic piece is that it is sort of a rite of passage. "Everyone has to do Arnis! You won't be a BM danseur if you're not able to dance it!"
Soloist Romeo Peralta recalls that he was 16 when he first performed Arnis in 2004, in a fundraiser entitled BM goes to Aberdeen, a forerunner to their participation in Scotland's international youth festival. He recalls how difficult it was to learn. "It was all new to me – the style, the technique. It was also exhausting because I also needed to learn a lot of BM's other repertoire. Wala pang short version nu'n, puro full lahat (Arnis had no short version then, it was always full version)."
Being chosen as part of the Aberdeen delegation, Romeo says he tried to live up to the expectations, especially since he was the youngest among the boys at the time. He recalls Shaz telling him and the other dancers these reminders when it came to Arnis: "Listen, listen and listen"; "Make sure you have the same pulse with the rest": Pakiramdaman (Learn to anticipate each other's moves)."
Soloist Alvin Santos was 19 when he first learned Arnis, also in 2004. By then, he had already watched it numerous times in various BM productions. "Sinasabi namin sa sarili namin no'n na sana balang araw, masayaw din natin 'yan. Kaya nu'ng dumating na 'yung araw na kami na nga po ang sasayaw, magkahalong tuwa at kaba ang naramdaman namin (We told ourselves then that hopefully, someday, we could dance it too. That's why when the time came that we were the ones finally dancing it, we felt both happy and nervous about it)."
He remembers Shaz telling him and his batchmates that he could teach them everything there is to know about Arnis in the studio. "Pero once na sinayaw na namin siya on stage, wala na siyang magagawa. Kaya sabi niya, ibigay n'yo ang lahat, huwag magtipid lalo na ang arnis ay martial art (But once we danced it on stage, he couldn't do anything more about it. That's why he would tell us, give your all, don't be stingy particularly since arnis is a martial art)."
Alvin likes Arnis because it challenges him like no other dance has. "Imagine, sasayaw ka nang may hawak kang dalawang sticks at isa pa sa kilalang sport (Imagine, you have to dance with a pair of sticks and it is also a well-known sport)," he marvels.
For Romeo, Arnis contributes a lot to one's physical regimen. "What I like about the piece is that it serves as good training for stamina, coordination and strength."
A new batch of dancers are learning the intricacies of a choreography combining dance with a martial art. Photos by Giselle P. Kasilag
Today, BM 2's Joshua Enciso is among the new generation of danseurs taking on Arnis. After seeing it in one of the company's shows at Aliw Theater, his impressions were of the number being tough and intense, particularly its opening sequence. Having recently undergone rehearsals in preparation for dancing it in BM's Ballet & Ballads outreach tours, he has discovered just how complicated it can really be.
"The challenges in this choreography are the musicality and the articulation of the steps. Without these, it's hard to go any further," he points out. But on the whole, he enjoys Arnis, particularly the intensity it reaches as the energy builds up towards the end.
Dropping sticks in an Arnis performance has happened quite frequently. Being inadvertently hit on the hands with the sticks also occurs and this is what Alvin doesn't like about it. "Sobrang sakit! (It hurts too much!)" he says laughingly. But the worst thing that has happened, recalls Shaz, was a bad landing on the final jump which ended in the dancer being fractured.
Despite these incidents, Romeo has enjoyed dancing Arnis in all its variations. According to him, Arnis has been shortened and revised for different performances depending on what is required for a show. The last time he danced it in full was during BM's Macau tour. But he recalls that his most recent performance of it was in last December's Belen, though it was re-choreographed in such a way that it could incorporate the circus acts featured in the Christmas show.
Asked if he could still dance Arnis in full, Romeo replies with a laugh: "As long as there is an oxygen tank around."
Alvin remembers that he last performed Arnis during BM's Vietnam tour in 2016. To the question if he could still do it now, he confidently says: "100% yes! At age 33, kayang-kaya ko pa rin sayawin ang Arnis at makipagsabayan pa sa young generation (I can still dance Arnis and keep pace with the young generation)."